Product Detail
Company Profile
Product Tags
Ivermectin is white crystalline powder, odorless. It is freely soluble in methanol, ethanol, acetone, ethyl acetate, practically insoluble in water, and slightly hygroscopic. Ivermectin is a semisynthetic macrolide multi-component antibiotic, which mainly contains ivermectin B1 (Bla + B1b) content of not less than 95%, of which Bla content of not less than 85%.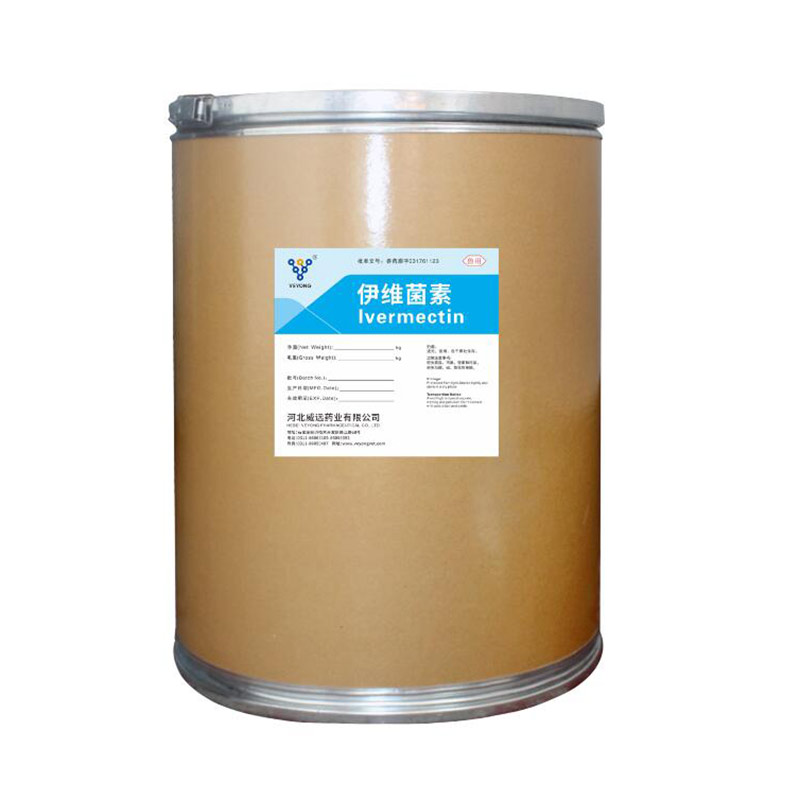 Ivermectin has a selective inhibitory effect, by binding to the high affinity of chloride channels with glutamate as the valve in nerve cells and muscle cells of spinless animals, which leads to the increase of permeability of cell membranes to chloride ions, causes hyperpolarization of nerve cells or muscle cells, and causes paralysis or death of parasites. It also interacts with chloride channels of other ligand valves, such as the neurotransmitter g-aminobutyric acid (GABA). The selectivity of this product is because some mammals do not have glutamate-chloride channels in vivo, and avermectin has only low affinity for mammalian ligand-chloride channels. This product cannot penetrate the human blood-brain barrier. Onchocerciasis and strongyloidiasis and hookworm, ascaris, Trichuris trichiura, and Enterobius vermicularis infections.
Ivermectin is a medication used to treat many types of parasite infestations. Ivermectin is used to treat animals diseases caused by roundworms and ectoparasites.
Ivermectin is routinely used to control parasitic worms in the gastrointestinal tract of ruminant animals. These parasites normally enter the animal when it is grazing, pass the bowel, and set and mature in the intestines, after which they produce eggs that leave the animal via its droppings and can infest new pastures. Ivermectin is effective in killing some, but not all, of these parasites.In dogs it is routinely used as prophylaxis against heartworm.
In veterinary medicine, it is used to prevent and treat heartworm and acariasis, among other indications. It can be taken by mouth or applied to the skin for external infestations. Ivermectin is widely used for gastrointestinal nematodes, lungworms, and parasitic arthropods in cattle, sheep, horses, and pigs, intestinal nematodes in dogs, ear mites, Sarcoptes scabiei, heart filariae, and microfilariae, and gastrointestinal nematodes and ectoparasites in poultry.
---
Previous:
Closantel Sodium
Next:
Bottom price China Ivermectin Clorsulon Factory Provide 99% Ivermectin Clorsulon Injection CAS 60200-06-8 Horse Cattle Wormer
---

Hebei Veyong pharmaceutical Co., Ltd, was established in 2002, located in Shijiazhuang City, Hebei Province, China, next to the Capital Beijing. She is a large GMP-certified veterinary drug enterprise, with R&D, production and sales of veterinary APIs, preparations, premixed feeds and feed additives. As Provincial Technical Center, Veyong has established an innovated R&D system for new veterinary drug, and is the nationally known technological innovation based veterinary enterprise, there are 65 technical professionals. Veyong has two production bases: Shijiazhuang and Ordos, of which the Shijiazhuang base covers an area of 78,706 m2, with 13 API products including Ivermectin, Eprinomectin, Tiamulin Fumarate, Oxytetracycline hydrochloride ects, and 11 preparation production lines including injection, oral solution, powder, premix, bolus, pesticides and disinfectant, ects. Veyong provides APIs, more than 100 own- label preparations, and OEM & ODM service.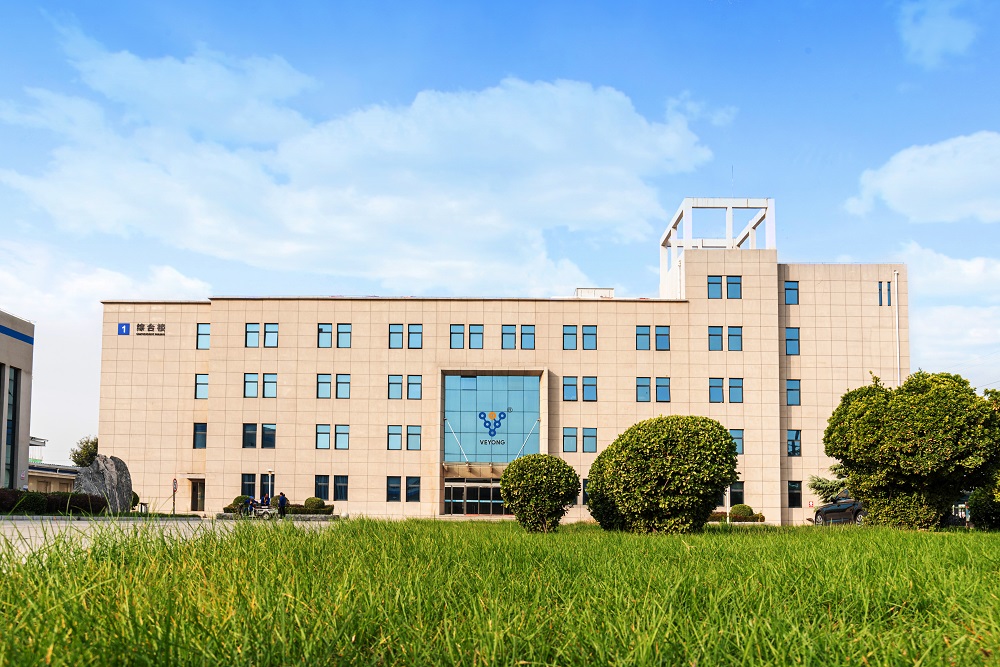 Veyong attaches great importance to the management of EHS(Environment, Health& Safety) system, and obtained the ISO14001 and OHSAS18001 certificates. Veyong has been listed in the strategic emerging industrial enterprises in Hebei Province and can ensure the continuous supply of products.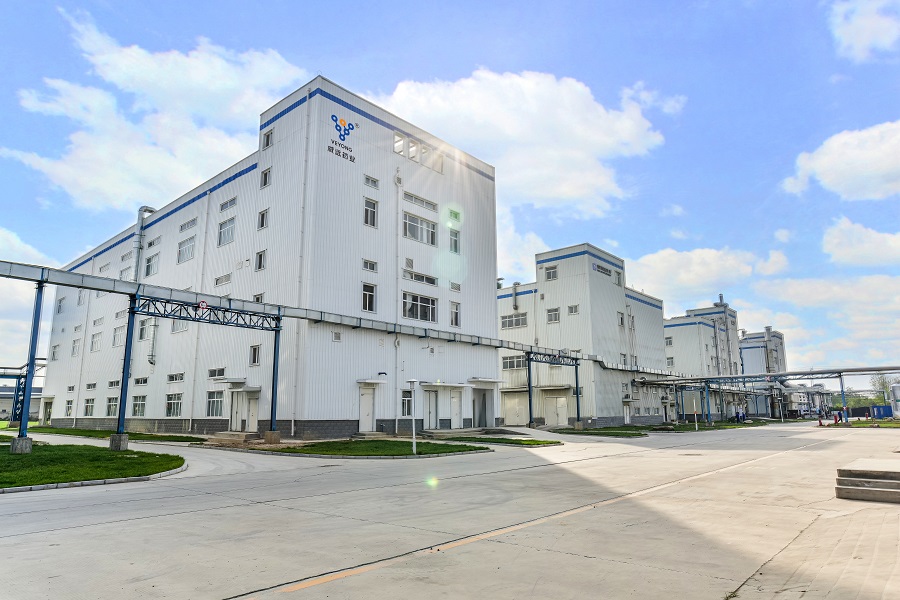 Veyong established the complete quality management system, obtained the ISO9001 certificate, China GMP certificate, Australia APVMA GMP certificate, Ethiopia GMP certificate, Ivermectin CEP certificate, and passed US FDA inspection. Veyong has professional team of registeration, sales and technical service, our company has gained reliance and support from numerous customers by excellent product quality, high-quality pre-sales and after-sales service, serious and scientific management. Veyong has made long term cooperation with many internationally known animal pharmaceutical enterprises with products exported to the Europe, South America, Middle East, Africa, Asia, etc. more than 60 countries and regions.